It is my birthday today and since we do not know when Lizzy was born, we celebrate her birthday today too. Here is how the day went so far. We got up fairly early and received breakfast. Extra portion of course. Then we went back to bed to cuddle with the servants. I found a cozy spot under CS' cover while Lizzy was warming up TL.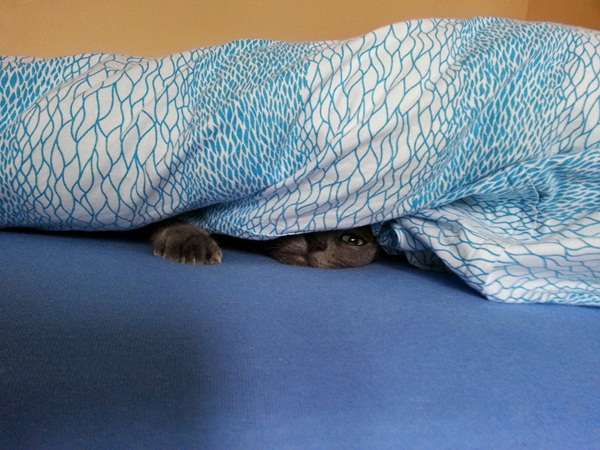 Then when the servants got up, we got some milk. I know we are not supposed to drink milk, but we love it so much, and you only have a birthday once a year. Then we were playing catch me if you can. It was super fun. When I got tired I retired to my favorite shopping bag. I am not supposed to sit in it, but today I was allowed.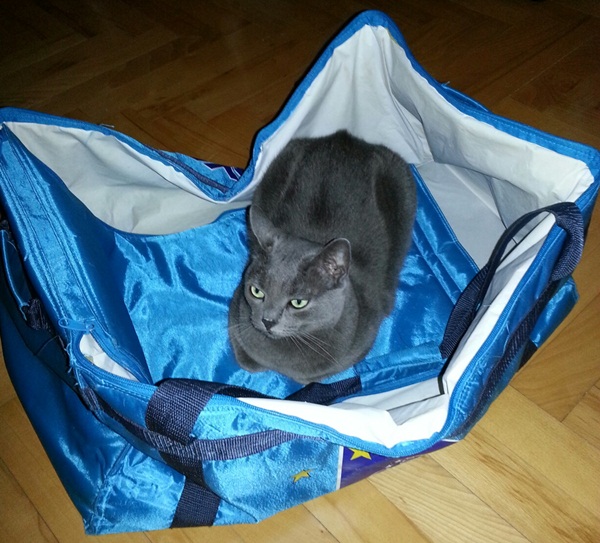 Then we were playing some more. Then I got gloving. After gloving we got treats, our favorite cheese rollies. Then we played ball, then we were furminated. Then we took a little nap.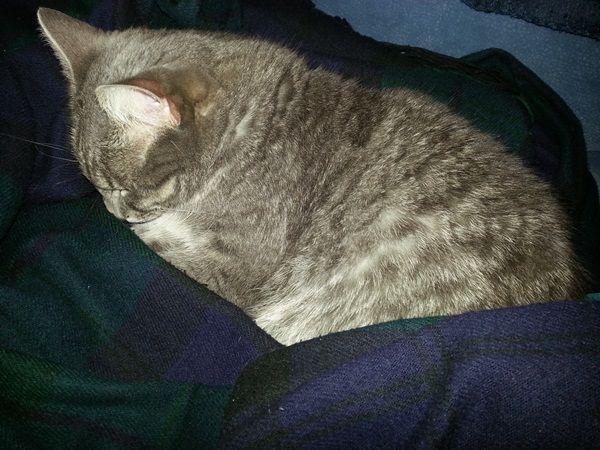 Lunch was a huge portion of soft food, our favorite: salmon. In the afternoon we got our favorite sausages, got a little bit more gloving and played some more.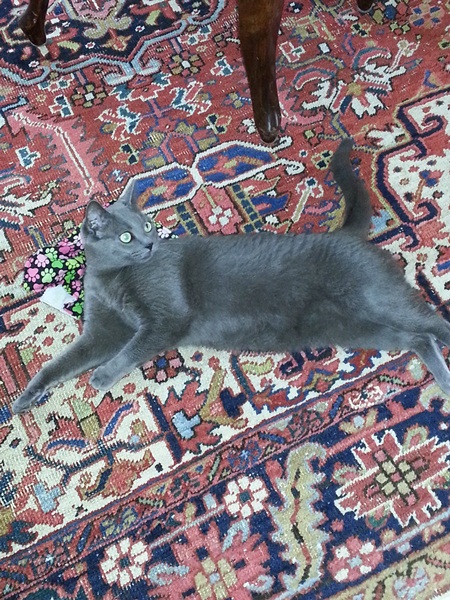 We are writing my blog now. Our plan for the evening is to watch TV while we get caressed by the servants. All in all I think we have a good life in Missylandia. We are happy with our servants.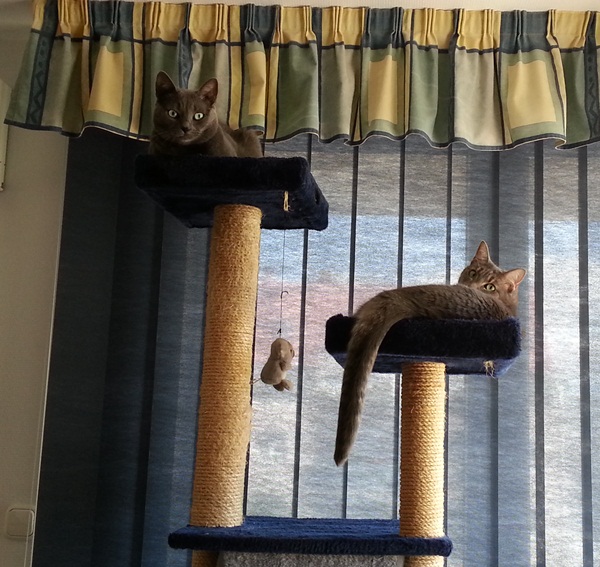 I say goodbye to you with a beautiful portrait of pensive Lizzy.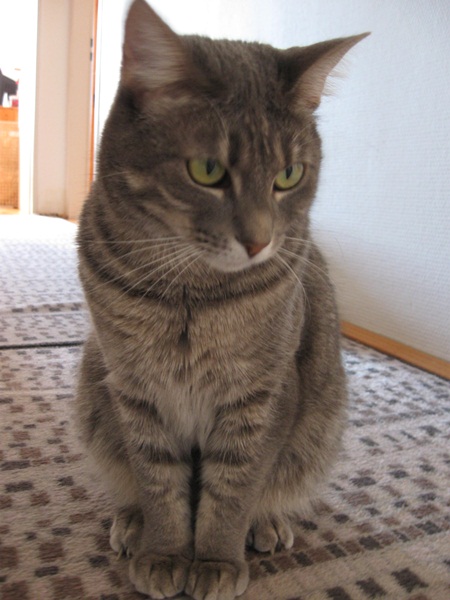 I wish you all a continued wonderful day.
XOXO,
Queen Missy of Missylandia
P.s. We got many many gifts from our furiends on Cathugger and Catster.
This is from Buddy Budd and his furmily.