Lady and Sir Dyrekær have arrived and they are spoiling us rotten. We are very satisfied with the way things are developing as we are getting every attention we need. Life should stay this way from now on. I will issue a decree about this.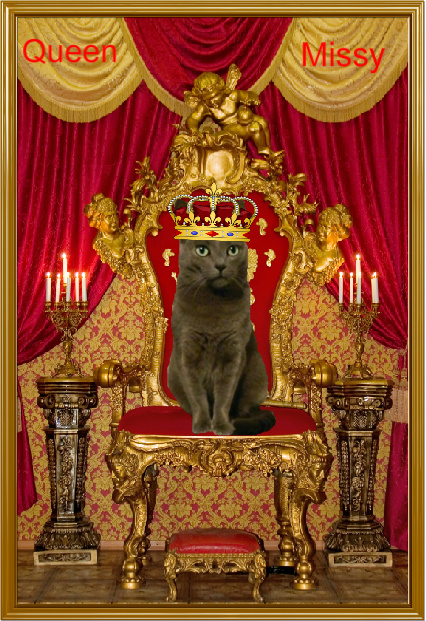 I am also having a lot of fun with my furiends on Cathugger. We have started our preparations for Halloween.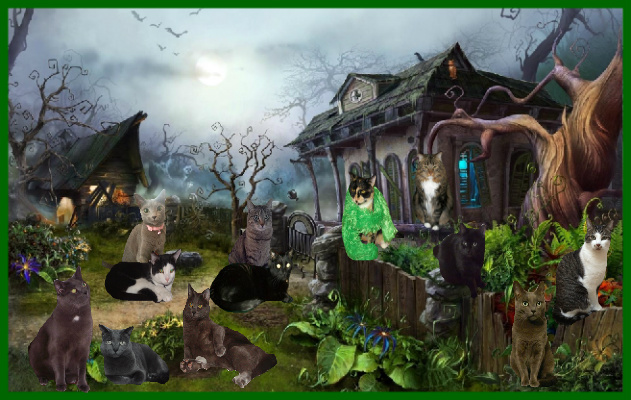 The paparazzi caught us tp-ing. I tried to claim I was never there, but there is proof.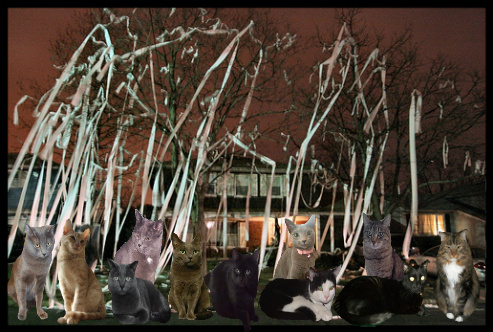 Have you started preparing for Halloween yet?
XOXO,
Queen Missy of Missylandia